Epiphytes are plants that help other plants to grow, but... without parasitizing them!
The name Epifyt thus refers to the latter.
Often located in dense tropical forests that let in just 3% of the sun's rays, epiphytes devise clever strategies to find ideal living conditions and develop serenely.
By implementing a digital strategy tailored to your needs, we'll support you so that, like the epiphytes, you can use our skills to stand out from the competition, develop your business and make it sustainable.
Why

use Epifyt marketing freelancers?
More than a simple service provider-customer relationship, we work with you as partners or members of your team.
Our goal: a project that reflects you and your 100% satisfaction!
They

put their trust in us
They chose to entrust their project to Epifyt. Discover our customers and our project examples: websites, graphic design, video projects, drone etc...
Super services! We've produced several top-notch corporate videos on time, every time. Franck and Thibault do a superb job and are very friendly and responsive.
Gregoire Denjean-Massia
14/11/2023
The video produced by Epifyt for the presentation of our company "wat" is simply exceptional! I was blown away by the quality of Franck and Thibault's work and talent. Their kindness and professionalism made the whole experience really enjoyable. I highly recommend Epifyt! The video presentation created by Epifyt for our company, "wat", is simply outstanding. I was impressed by the quality of their work and the talent of Franck and Thibault. Their kindness and professionalism made the experience really enjoyable. I highly recommend Epifyt!
I've called on Thibault and Franck several times for my company and recommend their quality services. Professional, responsive and attentive, they are always a pleasure to work with.
Thibault and Franck form a complementary and above all very professional team. They respected deadlines and came up with great ideas for my logos and website 🙂 I highly recommend !!!!!
I would like to thank Thibault for his excellent work in creating my online medical training website. Thibault is professional, responsive and thorough. He was very committed to this project. Every one of my requests was heard. It was a pleasure to work with him. I highly recommend him and wouldn't hesitate to call on his services again for this or another project. See you soon.
Very professional and extremely responsive, I highly recommend this human company for all your media projects!
rault sebastien
04/04/2023
I called on this highly professional duo for my logo and website design. Whether it's Thibault or Franck, they always take the time to work with you. During the first meeting, they immediately understood my project and what I expected from them. They're responsive, always available, and give good advice - in short, everything you need when setting up a business. If you have any doubts about your project, don't hesitate! Give them a call 🙂
ORLANE GAILLARD
06/02/2023
A very professional experience, a reliable and very friendly team.
Thanks to Franck who produced a corporate video based on ground videos and my drone shots. Epifyt is a great listener, has a superb quality of adaptation, provides advice but above all...Epifyt will enhance your projects. From motion design to colorimetry, from finding the right music for the theme to enhancing the sound, I can't recommend Epifyt enough for your media projects. I wish this team of professionals all the best for the future. Benjamin (Tech N' Drone)
David ANTOLINI
06/07/2022
Dynamic team that listens, I recommend!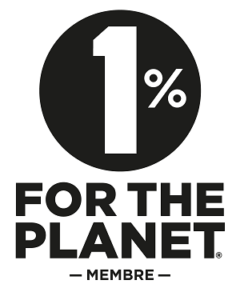 Ethical & eco-responsible
freelancers
Sensitive to the need to preserve our planet, we offset Epifyt's activities as far as possible and on our own scale.
In particular, we are a member of the 1% for the Planet collective. We are committed to donating 1% of our sales to environmental NGOs and associations.
Reducing our carbon footprint and that of our customers also involves choosing a green hosting provider, eco-designing websites, limiting energy consumption, using reconditioned equipment, etc...
On a regular basis, we publish on our social networks a report on our actions to ensure total transparency.
Do you have a project for us?
Need a quote or just some advice?
Let's talk!
Discover our latest articles: tutorials, tips, financial aid for digitalization, marketing and communications news...
To be read without moderation!